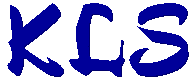 Bomba, the Jungle Boy (Johnny Sheffield) swings on to DVD thanks to Warners Archive Collection. Volume 1 features the first 6 Bomba classics: BOMBA THE JUNGLE BOY, BOMBA ON PANTHER ISLAND, THE LOST VOLCANO, THE HIDDEN CITY, THE LION HUNTERS AND THE HIDDEN CITY. The 3 disc set is priced at $29.95. Hopefully Volume 2 with the final 6 Bomba films will not be far behind.



- native peoples, male models, actors & more



- movies featuring loinclothed males


- televison series featuring loinclothed males


- various comics featuring loinclothed characters



- Mike Henry's TARZAN AND THE VALLEY OF GOLD


- aka: "Where can I buy a loincloth?"



- internet sites which may be of interest to loincloth lovers


Copyright & Disclaimer Information
"The outfit is casual, but practical." - Mike Henry, Tarzan and the Valley of Gold